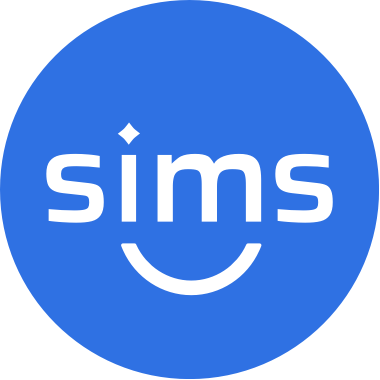 *Please read entire post to learn how to apply to the Sims Orthodontics Team*
Sims Orthodontics is looking to add some awesome team members. We are looking for a Full or Part-time Marketing Director who will exemplify our Core Values:
This is the job for you IF you are:
A highly motivated self-starter with strong organizational and time management skills.
An excellent communicator and presenter (people like you and you make things happen).
A hardworking, dependable, and enthusiastic person.
A team player who likes working with others and goes above and beyond.
A charismatic, friendly, outgoing person who is comfortable engaging with co-workers, professionals, and community.
A results-focused person who can deliver results and solutions.
This is NOT the job for you IF you:
Don't like meeting new people
Are not a team player
Make excuses
Come to work late
Are just plain lazy
*****If any of these apply please do not apply*****
Responsibilities Include:
Interacting with people and developing strong relationships.
Working hard to grow a brand within the community through advertising and community engagement.
Being the point of contact for all external communications.
Implementing internal and external marketing strategies, which include:
Putting together communication materials such as flyers/newsletters
Posting,monitoring and interacting on social media.
Acting as the practice "face" at dental offices, schools, and events.
Coordinating lunches, meetings, and events both internally and externally.
Working with media companies
Helping build internal team culture and involving the team in new ideas for marketing and building excitement around events.
Planning and setting up internal events for the team for birthdays, anniversaries, celebrations, etc.
Tracking and presenting practice growth indicators, including: new patient numbers, referral numbers, Google reviews/ratings, and cost of marketing vs. ROI.
Communicating with vendors to secure item estimates, quotes, and products.
Travel around town to deliver promotional items, referral pads, newsletters, treats and goodies, etc. to our referring practices.
Competitive Salary
Bonus Incentives
Paid Time Off
401K Matching Plan
Health Insurance
Free Orthodontic Services
Positive office culture
In office and off site trainings opportunities
Fun staff celebrations and outings
Required Technological Skills:
Microsoft Office Suite (Word, Excel, Powerpoint)
Canva graphic design (or similar software)
Social media management platform (such as Hootsuite)
Required Experience and Education:
Not Required (But a definite plus)
WordPress website management (uploading content, images, or new pages)
Adobe Creative Suite (Acrobat, InDesign, Photoshop)
Google Analytics
***To learn more about our practice and see if this position is right for you, please call 850-366-2560 and listen to a message from Dr. Sims. The message will instruct you how to apply.
We look forward to hearing from you!!